About Scuba Chrissy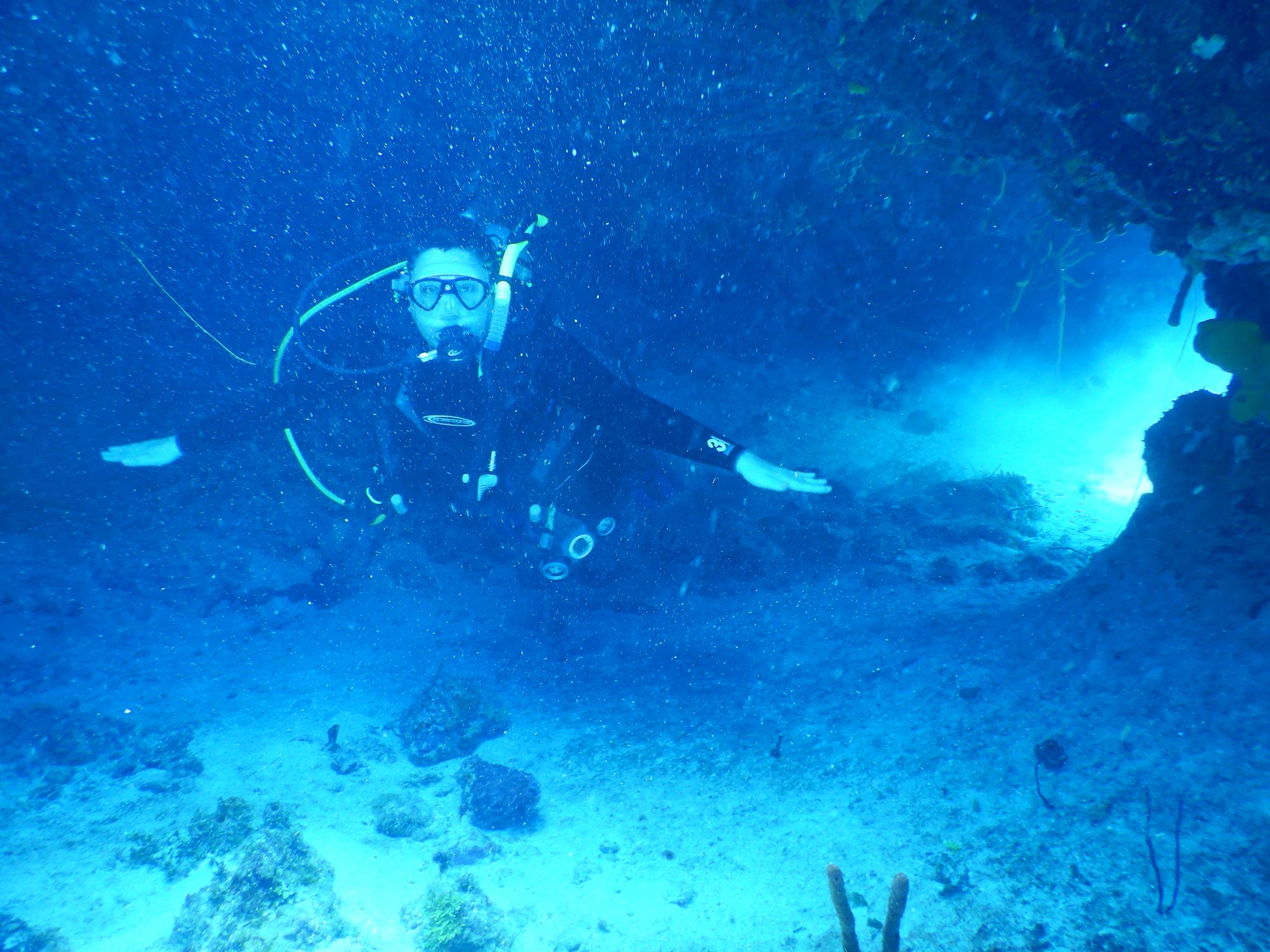 Why Scuba Chrissy?
Christine Geluk is the principal & founder of Librarian At Your Service LLC. Chrissy started scuba diving when she was first certified in oct 2009 so that she could enjoy the joy of scuba diving with her husband. Subsequently, Chrissy and her husband upgraded their certification to advanced open water (AOW); which just means they can dive as deep to 30m (100 ft).
The "art" of scuba diving can have influences in every day life. Chrissy even presented a Pecha Kucha-style presentation at SLA2016 about "scuba", "life" & "work". The 10 lessons were further defined by an article by Andrew Gordon.
Scuba life lessons
Remain confident and calm in times of difficulty; don't stress, just relax
Never forget to look around and enjoy the scenery
Don't take the little things for granted, they are often the most enjoyable things in life
The burdens we have shouldn't be viewed as inconveniences but instead view them as support and an experience to keep us moving forward
In times of difficulty look around, your buddy will be there for you
While looking to a friend don't forget to be self sufficient; your buddy may need you someday
Face your fears with a giant stride into the unknown
Try not to kick up too much dirt, it may create problems for you in the future and it will be hard to view the finer things in life
If you are ever in doubt always look back and remember the basics you have learned
Never forget, just keep breathing
Chrissy tries to apply these lessons in her information services business , Librarian At Your Service with her clients & partners.